About Us
Who We Are
21st Tech Pvt. Ltd. is a leading IT company based in Nepal that specializes in software development, web design, mobile applications, and other digital solutions. We have a team of skilled professionals who are passionate about delivering innovative solutions that help businesses thrive in today's digital landscape.
If you're looking for a reliable and innovative IT partner, look no further than 21st Tech Pvt. Ltd. We pride ourselves on delivering exceptional service and results that exceed our clients' expectations. Contact us today to learn more about how we can help your business succeed in the digital age.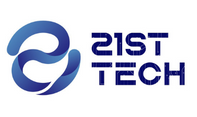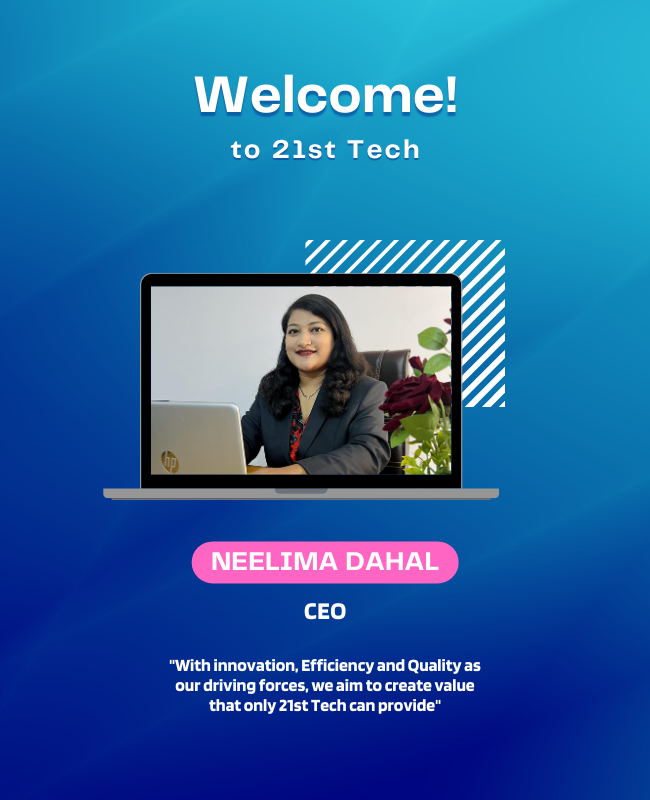 WE MAKE IT HAPPEN
What We Do
Our Services
With Innovation, Efficiency and Quality as our driving forces, we aim to create value that only 21st Tech can provide.
Contact Us
Software Development
Software is a set of instructions, data, or programs to operate computers and execute specific tasks. Software development penetrates all the significant aspects of our life in this digital age. Individuals, startups, and big enterprises rely upon different software to carry out their daily tasks.
- Company Management Software
- Hotel Management Software
Website Design/ Development
Website development, refers to the tasks associated with creating, building, and maintaining websites and web applications that run online on a browser. Web development is closely related to the job of designing the features and functionality of apps (web design).
- Travels & Tours
- Education Consultancy
Digital Marketing
Digital marketing is a general term for any steps a company takes to connect with customers through electronic technology. Digital marketing promotes and sells products or services to prospective customers through online platforms.
- Social Media Management
- Email Marketing
Mobile App Development
Mobile application development is the process of creating software applications that run on a mobile device. the mobile development process involves creating installable software bundles (code, binaries, assets, etc.) , implementing backend services such as data access with an API, and testing the application on target devices.
- Food Delivery App
- E-Commerce App
Our Work
Valuable Projects
Creating Value through quality & commitment.
Contact Us
Trusted by over 100 organizations
Our Blog
News & Insights
Know what 21st Tech offers .
View Our Blog
Let's Talk
Our Services
- Web Development
- Digital Marketing
- Android IOS app development
- CMS
- Digital Marketing
- And Many More.
Our Location
Bhimsengola
Old Baneshwor
Kathmandu , Nepal 00977